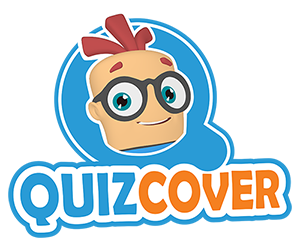 Welcome to the Quizcover Wiki
This wiki describes and explains Quizcover, a forthcoming, innovative trivia game app for iOS (also announced for Android, coming 2018). Quizcover is different from various well-known trivia game apps in some ways. Examples:
Structure of This Wiki
At the top of each page, you find a hierarchical main menu. Just move your mouse pointer over such iterms as "QUIZ QUESTIONS", "GAMEPLAY", and "BOOSTERS & RETRIES", and a submenu will open. Some submenu items have a submenu of their own (for example, Question Types is in the QUIZ QUESTIONS submenu, but below Question Types there is a page for each type).
The Quiz Questions section explains Quizcover's multiple question types and how the game calculates your score, as well as the question cycle (the sequence of screens that appear before, while and after you play a given question).
In the Gameplay section, you can read about how to pursue personal goals (such as reaching higher levels) and how you can compete with others in rankings and head-to-head.
Since boosters and other ways of influencing the course of events are an integral part of Quizcover, the Boosters & Retries section goes into detail on alternative ways of obtaining boosters and retries, and on how to use those premium offerings to one's advantage.
Quizcover Main Menu
(not shown on screenshot because one would have to scroll: Rankings, Streaks, Store, Settings & More)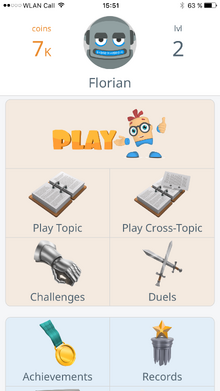 Wiki Activity
Photos and videos are a great way to add visuals to your wiki. Find videos about your topic by exploring Fandom's Video Library.